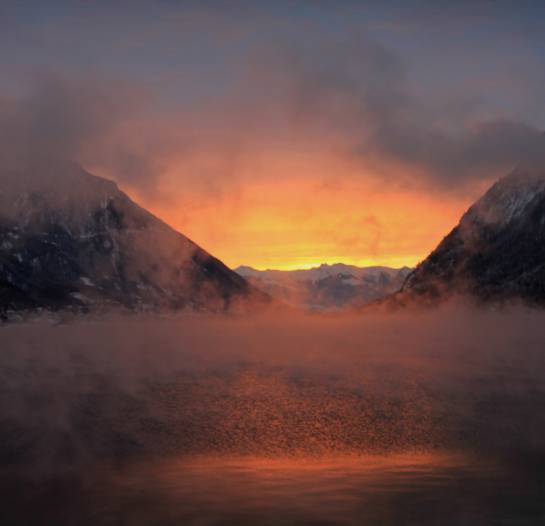 The See Spa at the Achensee -
for hotel guests only.
A feeling of freedom. Infinity par excellence.
Wellness at the lake in a new dimension. That is the See Spa at Hotel Entners am See, at the Tyrolean Sea. Elegant. Modern. Spectacularly beautiful. And in complete harmony with nature. Mountain-grey lounge chairs, lake-blue cushions, snow-white umbrellas. And maritime beach chairs. A book, a refreshing drink, a hot snack. Boats gliding by, music playing from the beach bar. Countless impressive panoramic moments ...
The pool in the lake. Infinite. Dreamlike.
Here at Entners, the sky, lake, mountains, and spa are in harmony. In our infinity pool, you glide right into the middle of a nature painting - and mentally much further out. Be free. Be happy. feel connected. Float in the warm water above Lake Achensee. Experience the magic of the See Spa. Exclusively for guests of the Hotel Entners am See. One-of-a-kind in Austria.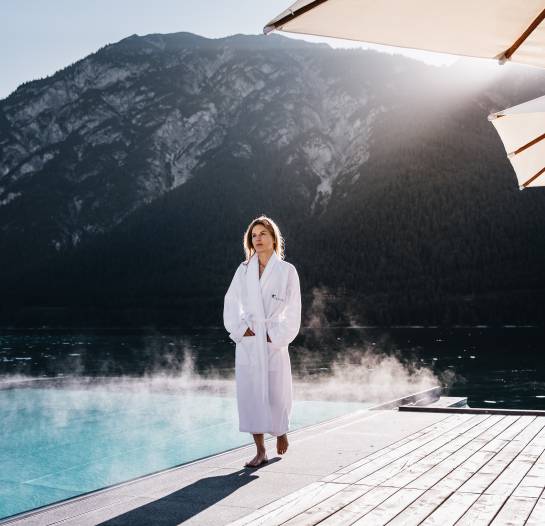 Exclusive reservation for the infinity pool?
Deluxe floating exclusively for you. Would you like to enjoy the infinity pool all to yourself, or with your partner, friends, or business partners? We can make this wish come true. Enquire now. 
Swimming. Relaxing. Experience exclusivity.
The See Spa at Lake Achensee.
Entners See Spa on the shores of the Achensee
Heated infinity pool into Lake Achensee
(33° C, heated year-round)
Panorama textile sauna on the lakeshore with an unobstructed view of Lake Achensee (year-round)
See Lounge with refreshment service from our beach bar, Entners Strandbar (only in summer)
Relaxation alcoves in the sauna house
This is how good it feels.
Infinity at Lake Achensee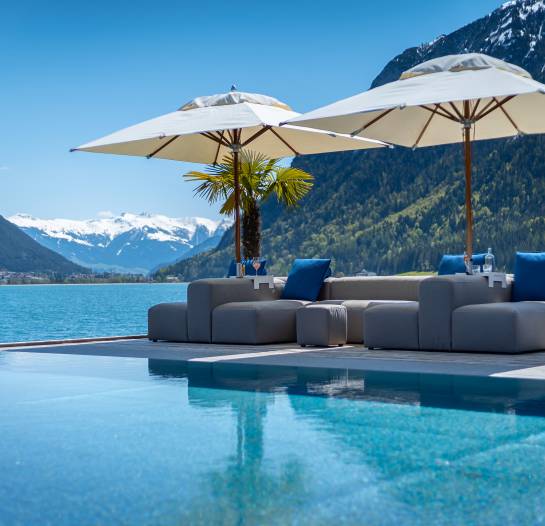 Infinity Pool. Summer dream.
Infinity par excellence.
In the Entners infinity pool, you swim directly towards the mountains - and the vastness of your being. The calm, powerful energy of the mountains surrounds you, dancing sunlight on the water awakens pure joie de vivre. A feeling of floating, of infinity ... perfectly staged in the infinity pool at Hotel Entners, unique in Austria. And the crystal clear Lake Achensee is always waiting to refresh and vitalize you holistically.
Panorama at the Lake
Right next to the See Sauna in the infinity pool: unobstructed lake and mountain views. Comforting warmth that melts the tension away. Balm for your muscles after an extensive mountain hike or biking tour. It's soothing for your soul. And after the sauna? Breathe in the fresh mountain air. Jump into the crystal-clear Lake Achensee to cool down. A holistic refreshment that energizes you to the very tips of your toes. 
Stay informed
Entners Quick links