Your Parties & Celebrations in Hotel Entners am See 
One-of-a-kind ambience. Unforgettable impressions.
Whether it's a family celebration, a company function, or a wedding at Lake Achensee: we will make your event unforgettable for you and your guests and give your celebration the ideal setting. And it's expecially nice to celebrate in the spectacular scenery of the natural jewel that is Lake Achensee. Elegant banquet rooms, panorama terrace, lake lounge, cozy Tyrolean parlors, or an extra room in the inn by the lake: we have the right venue for every occasion. Stylish or rustic, cozy or professional.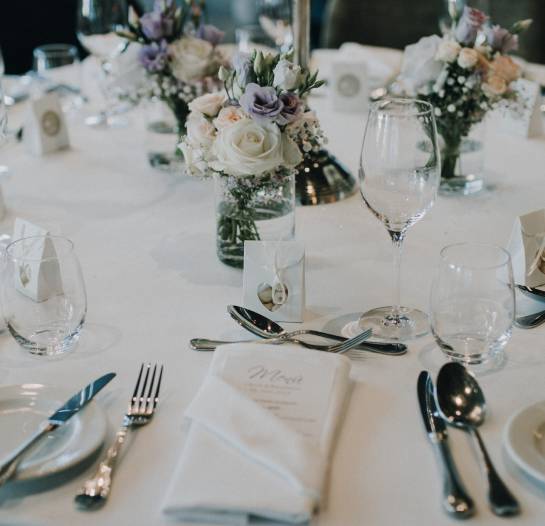 The perfect location for your event
Actually, every day at Hotel Entners on Lake Achen is a festive day. Share this unique Entners feeling with all your loved ones on your personal day of celebration. Celebrate love, family, life with us at Lake Achensee: for birthdays, baptisms, anniversaries, weddings, confirmations ... outdoors at the lakeside pier, or indoors in our restaurants, parlors, or elegant banquet rooms. Company celebrations & events will be a complete success at Entners as well!
The most beautiful day of your life. Your wedding at Lake Achensee.
Is it love? Yes, it is. A love so strong that two people want to share their whole lives together. What a beautiful occasion for a celebration! And what a breathtaking ambience! Say yes to each other on our lakeside pier. While the sun's rays glisten on Lake Achensee for you. A light breeze dances around your wedding dress. And beautiful music is accompanied by the gentle sound of the waves.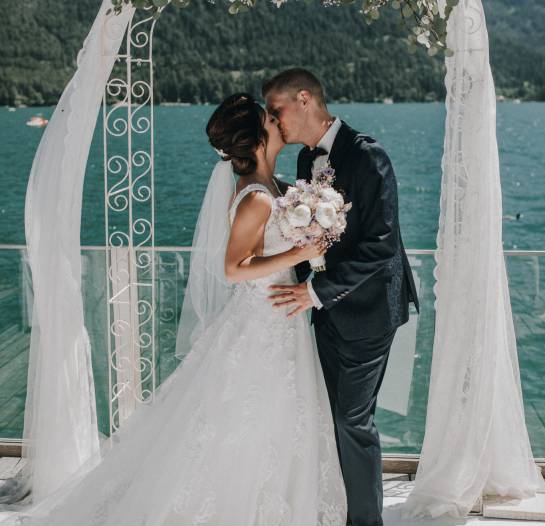 And after the celebration?
Fall asleep and dream in the beautiful rooms & suites at Entners. Wake up with a view of mountains & lake or mountains & meadow. And stay a few more days to savor the Entners and the unique landscape.
Unique. Special. Unforgettable.
The perfect celebration
Small and elegant or a big party? With rustic parlor charm or modern glamour? Outdoors with lake breeze or indoors with a view of the lake? Tyrolean delicacies or international culinary highlights? Everything is here. And everything is possible.