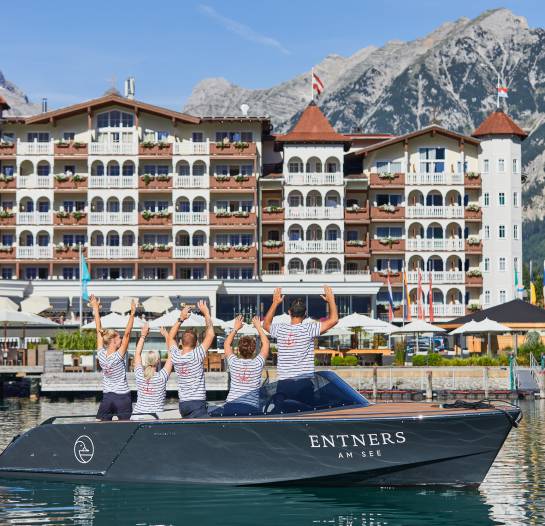 Successful company events at Entners
The best location in the first row at Lake Achensee, a first-class hotel with a stylishly upscale ambiance. This is the environment in which you can shine: with your company celebration, your event, your incentive. Tell us about your event and we will find the right setting: from rustic-traditional to glamorous. From delicacies to fancy menus and exciting drink creations.
Family celebration with your loved ones
What could be better than getting together with family and friends on a special occasion? Whether it's a birthday, baptism, graduation, marriage anniversary, Mother's Day, Father's Day: celebrate the festivities as they fall. Because all occasions are unique and will never come again like this. But with a celebration at Entners, they become unforgettable memories. Tell us your wishes for your family celebration now.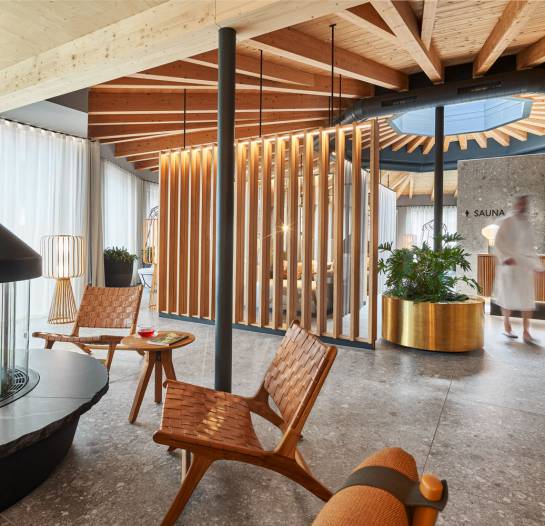 And after the celebration?
Why not stay a little longer? Relax in the See Spa infinity pool and explore the mountains. Enjoy quality time at Tyrol's largest lake, with sports and entertainment.
The right one for every event
Entners venues
A space that is second to none. And you have found it. Perfect for your celebration or event with that extra special touch. See all the venues at Entners that are just waiting to provide the perfect setting for your company party, incentive, or private celebration.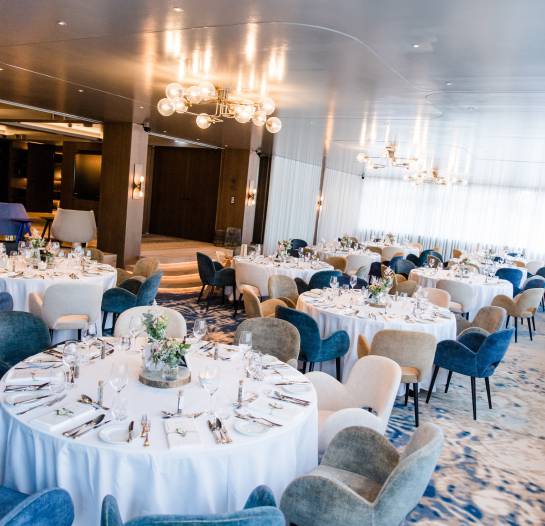 Modern - Entners Seediele
High-quality, exclusive, extraordinary: Our Seediele is a top event location just waiting to give your event the appropriate prestige. With plenty of space for large audiences, product placements, shows, or exhibitions. Equipped with high-end technology. A stylish bar is integrated. Our lobby with design niches as an indoor extension. And a private terrace with a lake view - for sunbeams and great views.
At the lake - Entners Strandbar: our beach bar & lounge
We would be happy to make your dream of a celebration right on the lakeshore come true. In a dreamlike ambiance and with a light lake breeze. And with culinary delights that will enchant your guests. Whether refined international, tantalizing Mediterranean or traditional Tyrolean cuisine ...
Traditional - Entners Wirtshaus am See
Do you particularly like the traditional "gasthaus" charm? Then Entners Wirtshaus am See is the right place for your celebration. There is also a rustic dining room with extra Tyrolean flair where you can dine, laugh, and celebrate undisturbed with your loved ones.
Unique. Special. Unforgettable.
The perfect celebration
Small and elegant or a big party? With rustic parlor charm or modern glamour? Outdoors with lake breeze or indoors with a view of the lake? Tyrolean delicacies or international culinary highlights? Everything is here. And everything is possible.