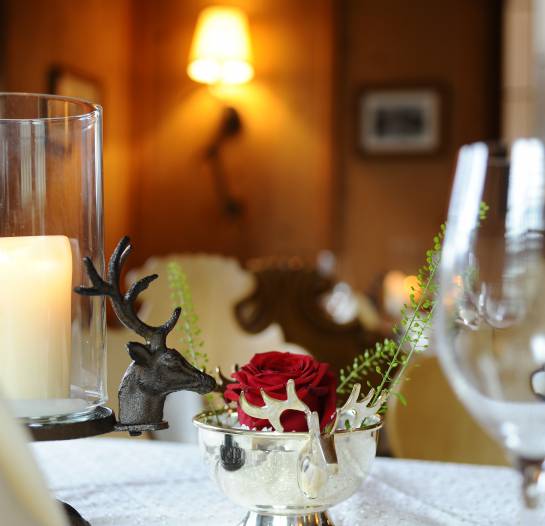 Entners Wirtshaus am See
Genuine. Authentic. Tyrolean.
Hearty dining, laughing, celebrating – happily in dirndl and lederhosen! Entners Wirtshaus am See directly next to the Hotel Entners is a real hit at Lake Achensee among locals and hotel guests alike. Because of its Tyrolean character and originality, it can be classified as a Tyrolean Inn. Here tradition is not imitated but lived and cooked. The Wirtshaus am See is rustically traditional. With hearty home cooking and musical entertainment. 
Tyrol tastes delicious.
Tyrolean grey cheese, alpine cheese, bacon, and fish from the lake are only a few of the excellent ingredients from selected suppliers which we use to create typical Tyrolean dishes. Such as a hearty bacon dumpling, Kaspressknödel, crispy Zillertaler doughnuts or the legendary Tyrolean Gröstl. Of course, the good bourgeois cuisine of Austria is not neglected: Kaiserschmarren and Wiener Schnitzel are always available. And, in season, there's also asparagus, porcini mushrooms, goose, or game. In addition, beer and wine from the region and also from further away. On Wednesdays, Thursdays, and Fridays we celebrate the Tyrolean tradition of whole roasts with duck, veal shank, and pork roast.   There's even live music on some evenings!
OPENING HOURS

Our Wirtshaus is open daily from 11:00-22:00. Cuisine from 11:30-21:30.
Tuesday 01.11. (All Saints day) open. Closed on Wednesdays & Thursdays.
We look forward to seeing you!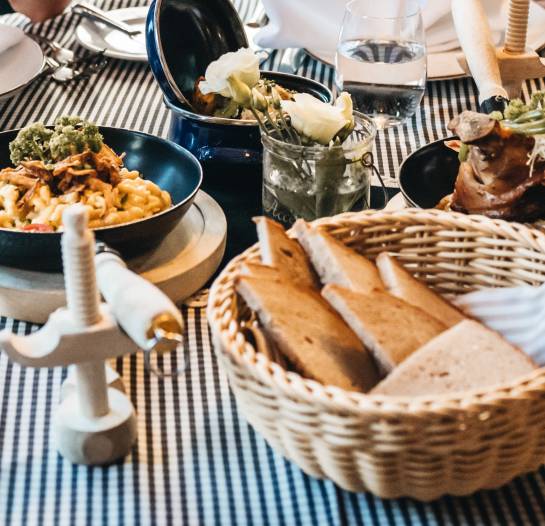 Experience Tyrol
The best ingredients from our farmers, from the alpine pastures, fields, and lakes of Tyrol.  Transformed into traditional dishes that tell of the once harsh conditions of life in the mountains, when the course of the seasons still determined the everyday life and the diet of the people. In the Wirsthaus, you will experience the real Tyrol, learn about nature and the people of the region with their history and their relationship to their land and animals through culinary delights. 
Experience Tyrol at Entners Wirtshaus am See
You really shouldn't miss out on Tyrolean cuisine and tradition during your holiday at Entners. 
We're looking forward to welcoming you to our restaurant in Pertisau – at Entners Wirtshaus am See.
A hearty "Grüss Gott"
Open from May-October
With a terrace
Offers space for over 100 guests for a cozy get-together
Extra room with lots of Tyrolean flair for private celebrations
Stay informed
Entners quick links