Rooms & suites at the Hotel Entners am See
A world of well-being in 14 varieties. Each of them unique. 
That feeling of having arrived in a special place. To know: This is where I can be myself. This is where I feel good. This is where I want to stay. Because some hotels are made to let you settle contentedly. Made to live. Light-hearted and unconstrained.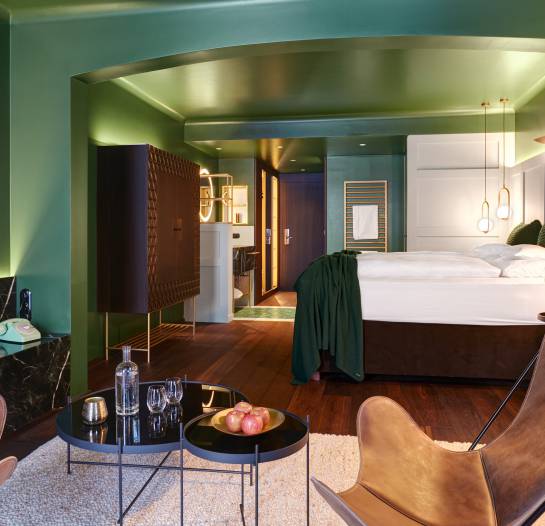 A view of mountains and lake
Arrive. Immerse yourself. Feel good.
Choose your favorite room from our 14 variations at Hotel Entners am See. Whether a modern country-house style or alpine deluxe  – all are cleverly designed and have a touch of luxury. Our Alpine and Achensee Design rooms are particularly exceptional. Inspired by nature, made to feel good. They set the scene for what the windows reveal – on the lake side in emerald green and on the mountain side in mountain-sky gray!
Dream. Experience. Marvel.
Our hotel has two good sides: one to the lake, the other to the mountains. There are rooms with beautiful views and balconies on both sides. In some rooms we have raised the beds to ensure you - snuggled in your sheets and warm down duvet - don't miss the spectacles that nature conjures up every day anew.
Inspired by nature. Designed to feel good. 
Our rooms & suites